NASCAR
Miscellaneous Stuff
---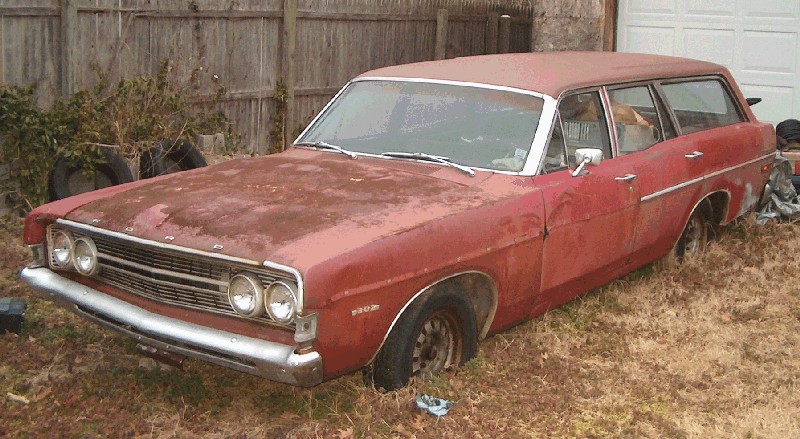 6969
68 Ford Fairlane 500 Station Wagon. I do have a better hood, fender and door for this car. I got my license in this car. My dad bought it new.o
---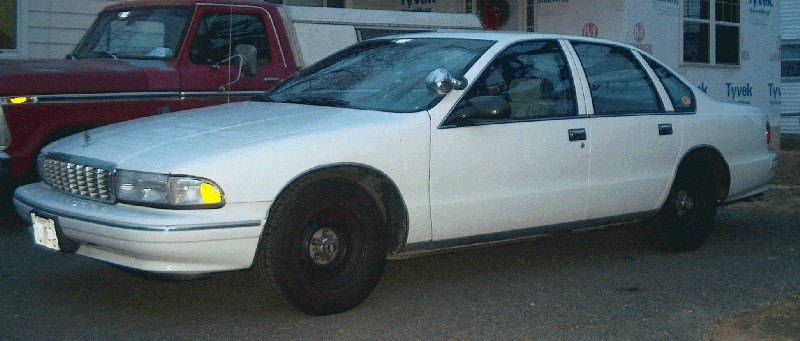 6969
72 Cutlass
95 Chevrolet Caprice 0C1 LT1 ex-Police car. Those 15x7 wheels are 9C1 specific and were mandatory to clear the rear disc brakes used only on the 9C1. The center caps are the same ones used on a GM truck of the period. These bolt-on caps cured the tendency to lose hubcaps during 'extreme' driving manuvers!
---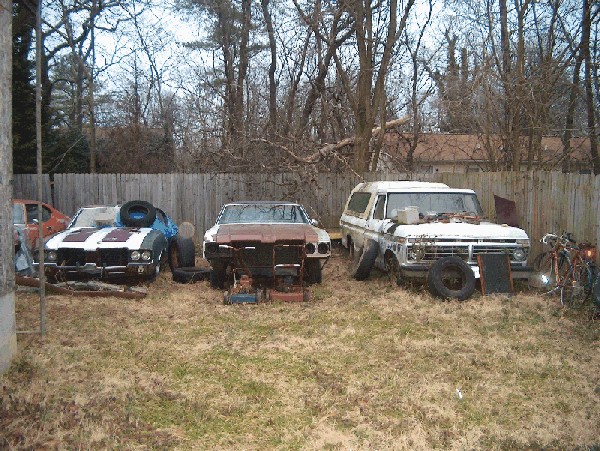 Behind the garage. From right to left: 74 Ford F100 360/C6 runs but rusty. 70 Cutlass S no powertrian no title. 72 Cutlass S 350 2v/TH350 no title.696
---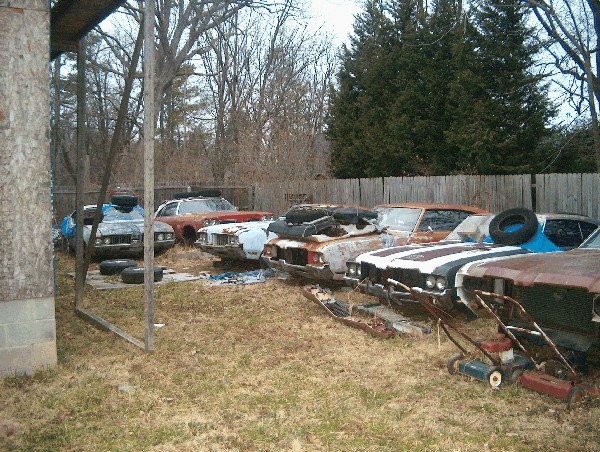 69
Another shot behind the garage. The Orange Cutlass is a 72 and had 3 on the tree and a 350 2v originally; I have no title. The light blue Cutlass S is a 70 and has a 4 speed, AC, PS, bench seat, manual drums, and almost terminal rust. The 69 Cutlass S and 72 Delta 88 Royale convertible are in the back.
---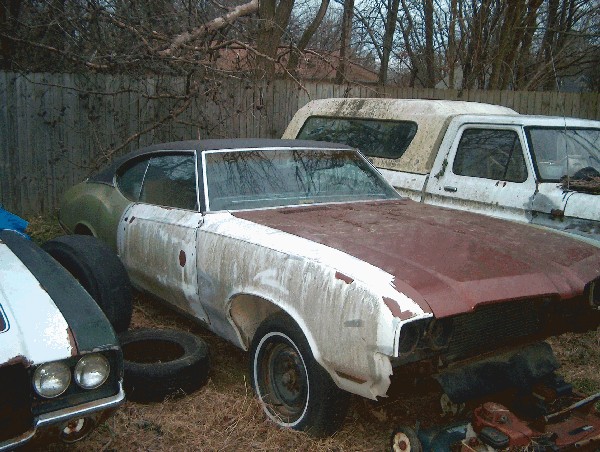 6969
Closer look at the 70 Cutlass S. It has a 71-2 hood on it right now. No powertrain or title.
---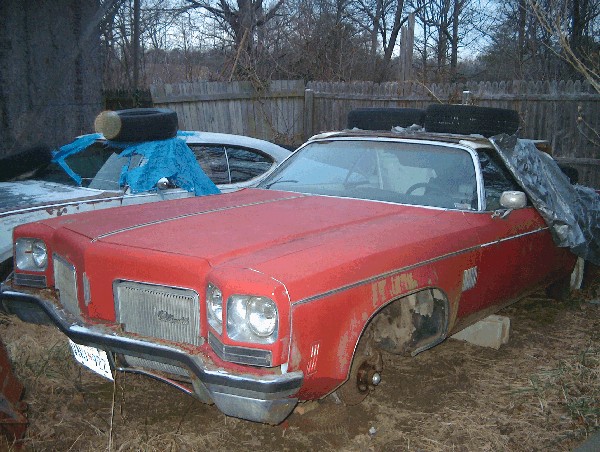 Closer look at the 72 Delta 88 Royale. The SSIV wheels are in the garage! This was my driver in the mid 1980s. It's a 455 car.
---
69 Cutlass S. This car has a good 350 4v and TH350. This one will be resurrected soon I hope. I've owned it since 1981.
---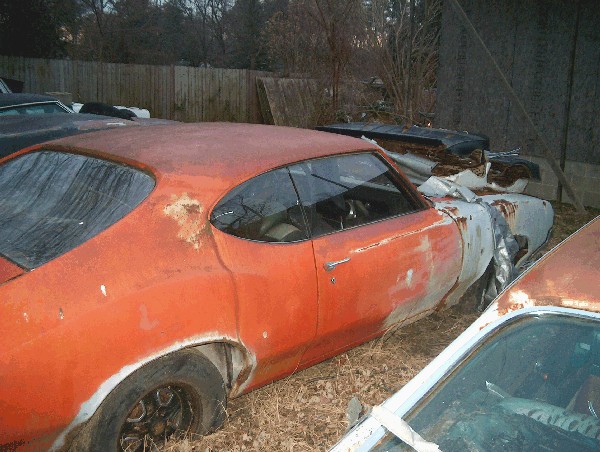 72 Cutlass. It's not an S, it's the plain Cutlass and doesn't even have hidden wipers. Who would have ordered a 350 2v, 3 speed stick on the column, manual steering and brakes, and no AC? At least they got the cool "Flame Orange" color! No title.
---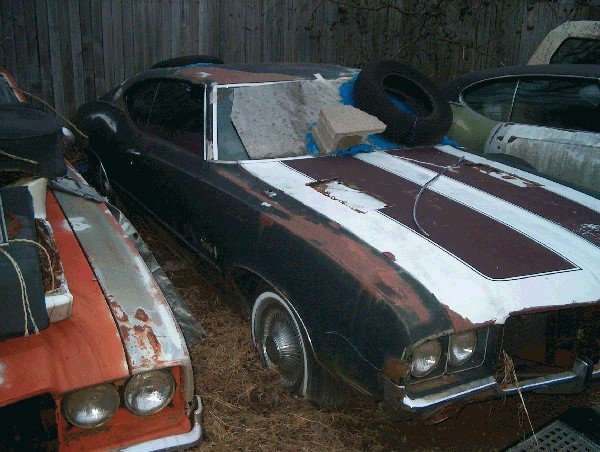 72 Cutlass S. Contains a 350 2v and TH350. No title.
---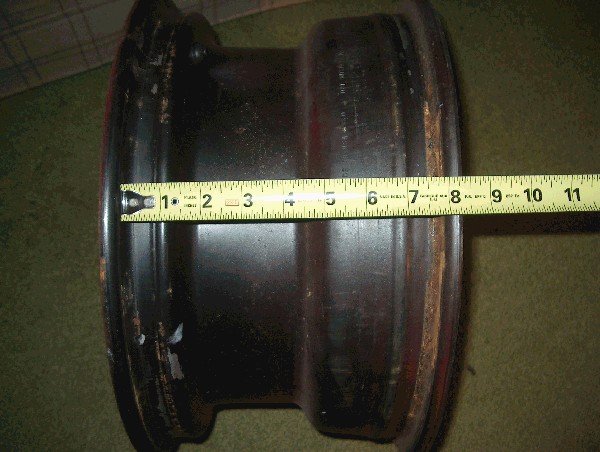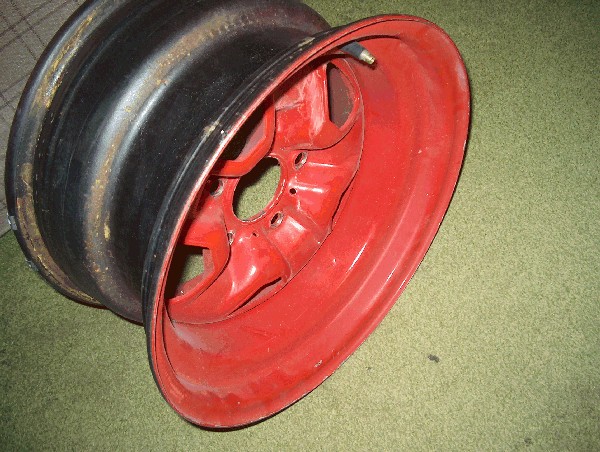 These are two 15x8 SSII wheels I just got from the ROP classifieds. They were custom made by McWheel. The outer rim is one piece and is stamped "15x8 custom". The center accepts a bolt-on center cap. I'm not sure which car these will be used on.
---
ATTENTION!
Please don't ask to buy any parts from the above cars. When I finish some of my projects, I will know what is extra and what isn't. At that time I may sell some things.
Fans have visited


(Future)Page 2 >