CYCLING !
OK, time to get in shape! Hop on that bicycle!
ROAD BIKE: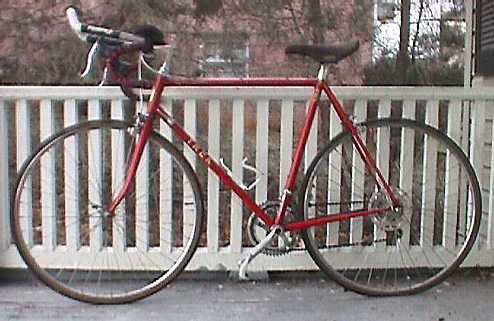 OR Mountain Bike: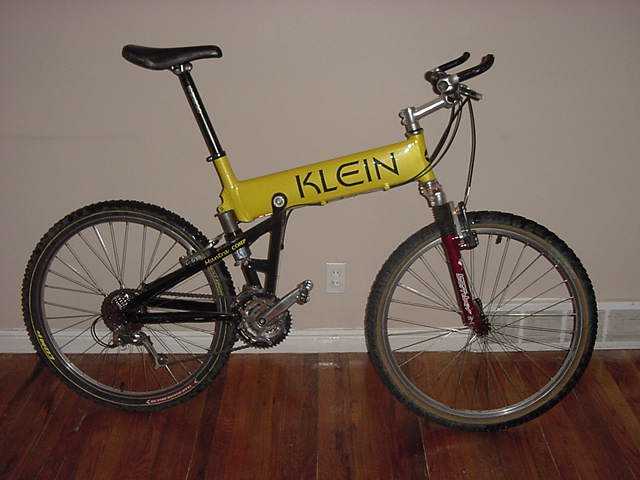 1997 Klein Mantra Comp. Here's a review from the period: The distinctive, monotube Mantra Comp is Klein's rendition of what bike wizards call unified rear triangle suspension. Translated, this means rear suspension that effectively stiffens during out-of-the-saddle climbing and sprinting so as not to soak up the rider's pedaling energy (the hitch with the Pro-Flex), yet goes to back to work when the rider is seated. It performs as claimed, and then some: The rear suspension has a huge five inches of travel; it responds with astonishing smoothness to the smallest bumps, and swallows big hits with the same velvety feel. I could stay seated and power over roots and rocks while sensing hardly a thump, thanks also to the Manitou Pro C shock fork. When you realize the Mantra Comp frame is identical to Klein's $2,500 Mantra Race, you accept a few compromises, such as the lack of clipless pedals and bar-ends. Once you shell out for those add-ons, you have a bike that performs superbly in all conditions.
WHY CHOOSE? Get both!
Or how about a Tandem?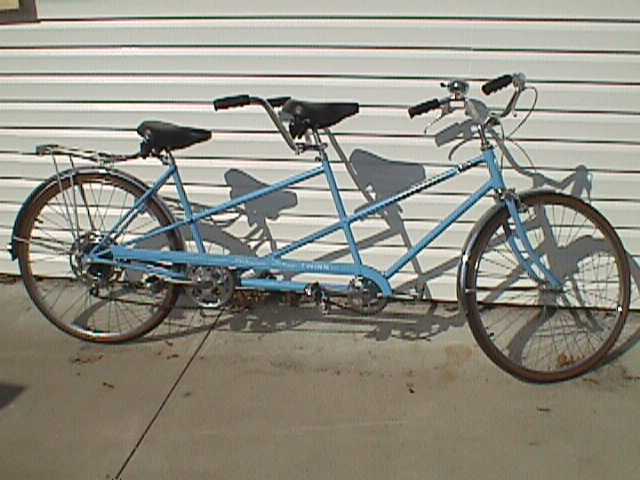 Check out these Cycling related sites:
Sheldon Brown's extensive reference pages
Bike Fitting Article from Peter White
3/27/01

people have pedaled here